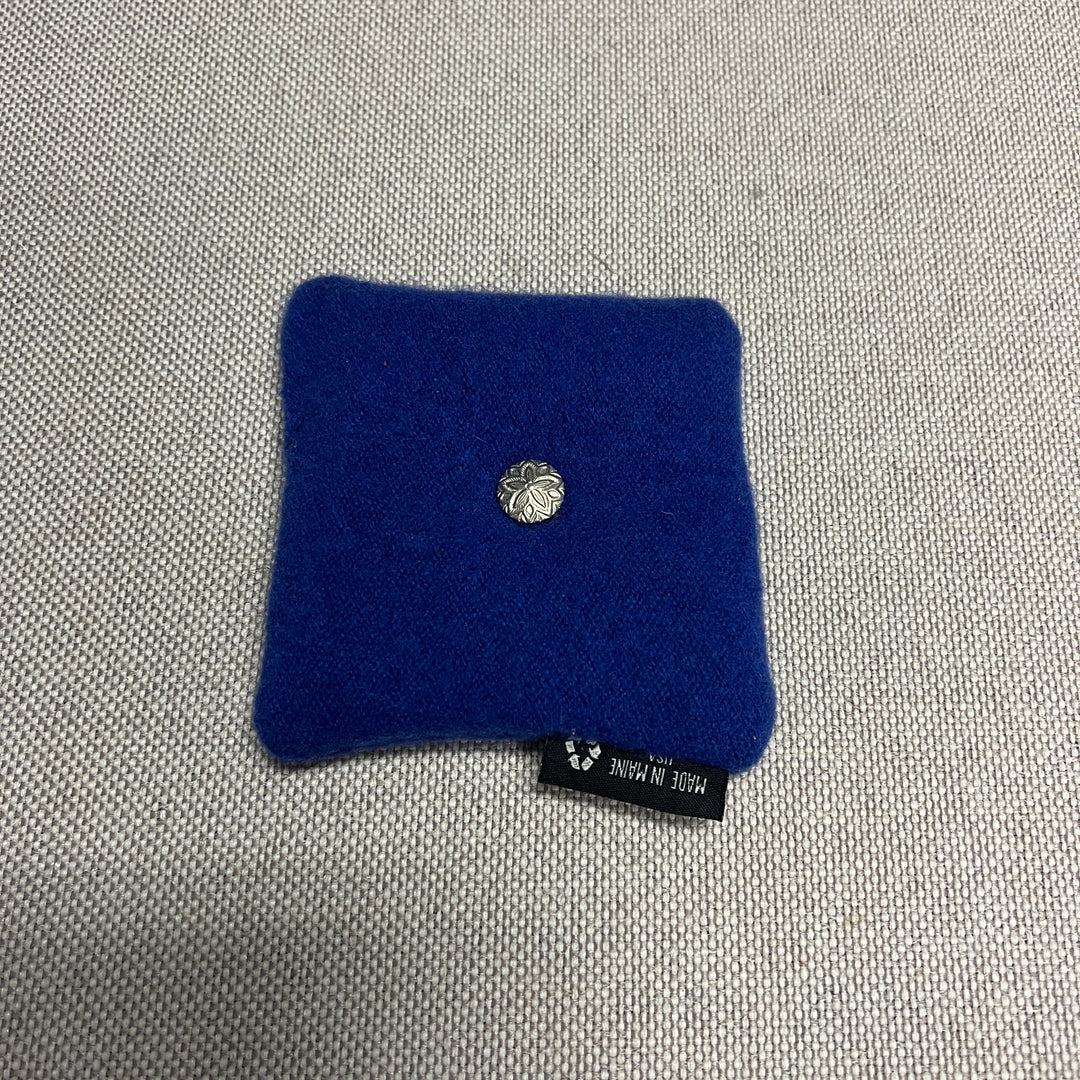 Balsam Cashmere Sachets - Royal with Silver Button
---
Fill your home with the scents of Maine. Jack & Mary's sachets are a customer favorite! Sewn here in our York, Maine studio with cashmere scraps leftover from our circle scarves, & an upcycled button  they are filed with Maine balsam.
These fresh scented gems make a thoughtful gift. Place one in a drawer to keep your clothes or linens smelling fresh naturally. Keep one close for a calming, refreshing reminder of the great Maine outdoors. 
Color: Royal with Silver
Size: 4.5" x 4.5"