My name is Pamela Newcombe and I am excited to announce that I am the new owner of Jack & Mary Designs and The Original Memory Mittens located in York, ME.
I have worked with Marilyn Robertson (previous owner) for the past two years, and I am committed to providing the best customer service to each and every one of you as Marilyn has been doing since she founded the company in 2004.
I will continue to create the same wearable up-cycled accessories you all have come to love and in addition, I am looking forward to creating new products in the future.
Jack and Mary Designs uses sweaters that would have otherwise ended up in landfills and upcycles the wool into practical fashions with style, and has added different accessories to include scarves, hats, bun warmer skirts, and the famous Memory Mittens.
Sweaters are cut, and colors and patterns are creatively placed together in a pleasing manner that is then sewn into a finished product. Even unattractive sweaters can be repurposed it into something beautiful.
Jack & Mary Designs was named after Marilyn's parents, as she and her company are the perfect combination of both style and practicality.
Pictured to the left is my daughter Hannah and myself.
JACK & MARY DESIGNS ON THE NEWS!
Click the button below that will take you to the news clip all about us!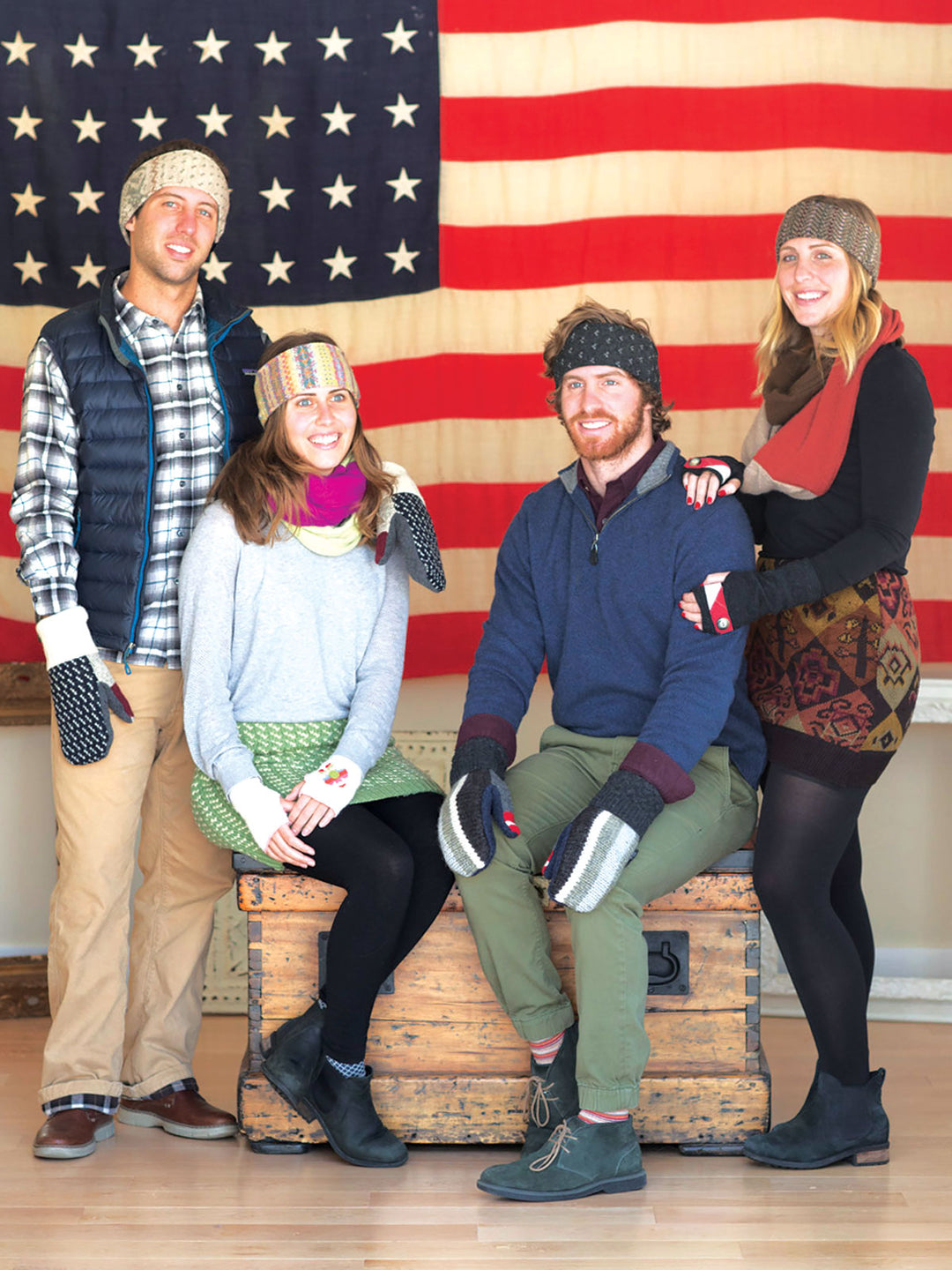 Handmade items are thoughtful, high-quality, one-of-a-kind, green, sustainable, supportive, customizable, and made to last because someone took the time to create something with thought and care.
Wool fashion has been a valued commodity across cultures for centuries. The organic material is biodegradable, can breathe, and is naturally good for your skin and body. Besides being a great insulator, wool is antibacterial.
Each item made by Jack & Mary Designs is thoroughly cleaned and inspected, hand-assembled into a sewing kit for our local sewers, and then inspected again after it's sewn together. If there is ever an issue with your upcycled wool mittens, hat, headband, skirt or any accessory, we will always allow our customers to exchange products.
To care for your items and to keep their integrity, Jack & Mary Designs advises hand washing and air drying.