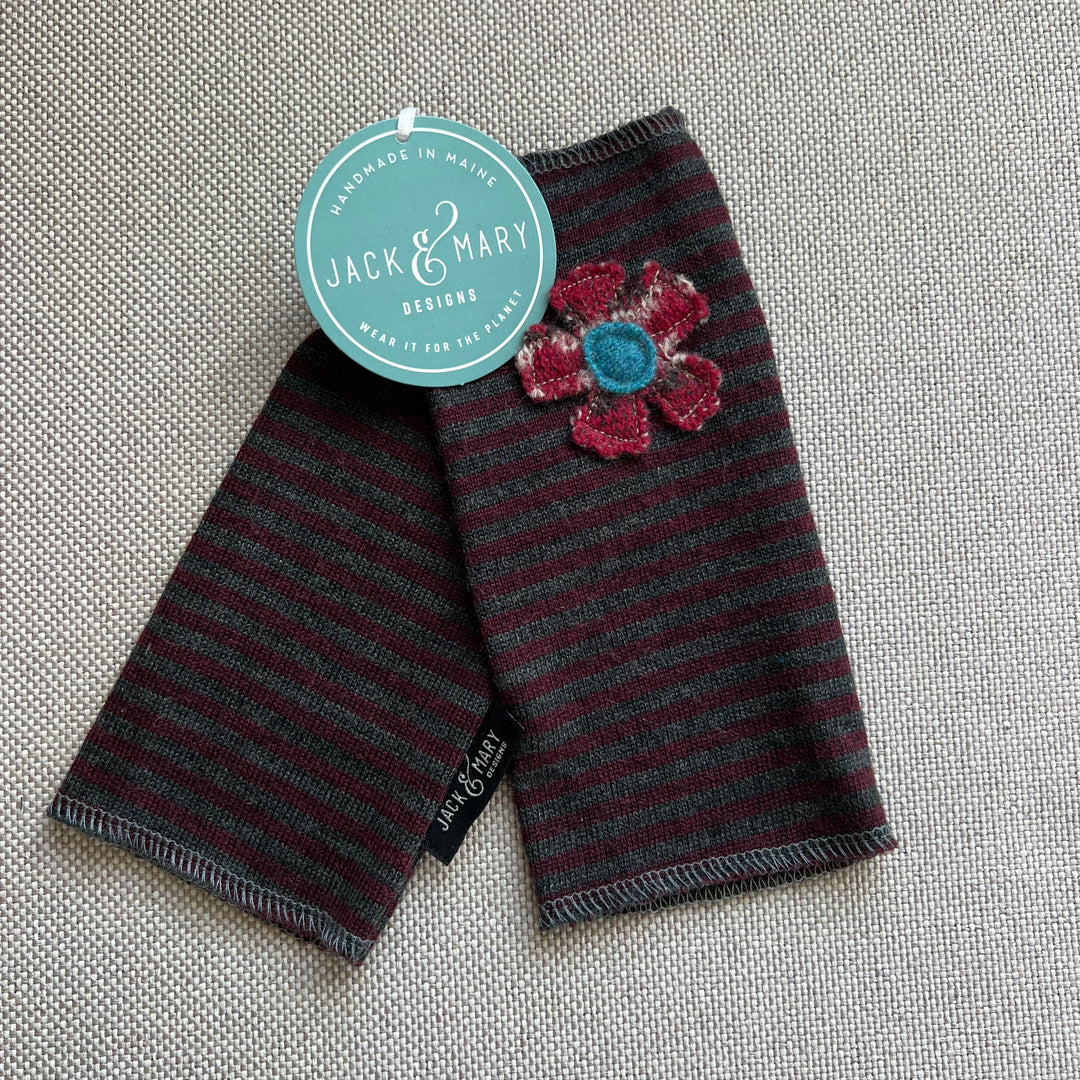 Fingerless Mittens Short, Mulberry/Grey Merino Wool | 154
---
Keep your hands/wrists warm and your fingers free for driving, writing, typing, texting, and more! Ideal for chilly offices, yoga, running, and walking. The perfect accessory for dressy or casual wear! 
Made from Mulberry/Grey 100% Merino Wool which makes these very lightweight and breathable.
Color: Mulberry/Grey - Flower and centers may vary a bit
Size: One size fits most
Approx 6"